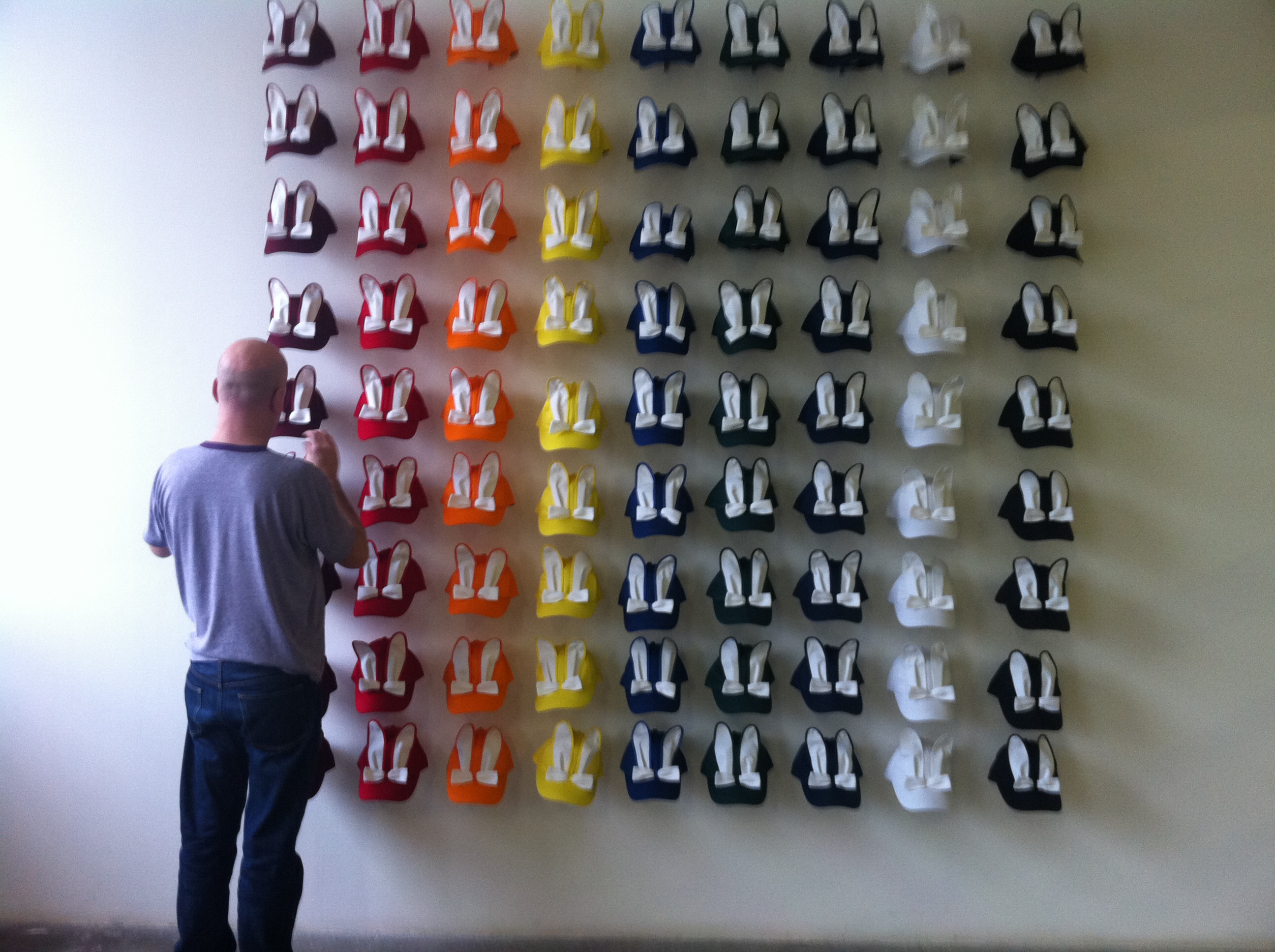 In 2011 galleryist Fred Mann of New Arts Projects invited BernstockSpeirs to exhibit in his art/fashion exhibition: FRED LOVES FASHION. We created the 'Bunny Cap Wall' with a grid of 81 Bunny Caps in 5 colours.
Here's a picture of Paul Bernstock installing the exhibition.
We have since exhibited our 'Bunny cap Wall' in many locations including Dover Street Market in London and Ginza Japan.
The Bunny cap remains an iconic style for Bernstock Speirs. Hand made in our East London studio, the ears have varied over the years, but the spirit remains joyful!